Frederick Law Olmsted Professorships in Civil and Environmental Engineering
Gifts by the Speedwell Foundation created three endowed positions at Georgia Tech's Civil and Environmental Engineering, the Frederick L. Olmsted Professorship and two Frederick L. Olmsted Early-Career Professorships.
Named for the man considered the father of landscape architecture, the positions are dedicated to instilling in students – and advancing through interdisciplinary research and collaboration – Olmsted's concern for engineering urban spaces that have long-term public benefits.
Current Olmsted Professors
Associate Chair for Graduate Programs and Research Innovation & Frederick Law Olmsted Professor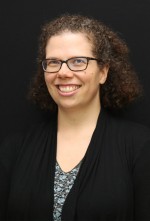 Frederick Law Olmsted Associate Professor
Assistant Professor
The Frederick Law Olmsted Symposium
On June 2, 2014, The Frederick Law Olmsted Symposium assembled six thought leaders in sustainable urban infrastructure to talk about Olmsted's work and the concepts he created. It was also the start of a conversation about who can best advance the ideas of sustainability in our cities and suburbs as the first Frederick L. Olmsted Professor in CEE.